Let me set the record straight, you need a proper "data governance" system in your organization. If you are not familiar with the term, or not sure exactly what it means, that's okay. In fact, you might already be doing it without knowing that that's governance. Anarchy itself is a form of governance.
Data Governance is not just a concept, it's an exercise for driving a proper decision-making system and authority for data-related matters. It's the practice of establishing a system of decision rights and accountabilities for processes, data/information related, that are executed in an approved systematic fashion. Such a system describes who can execute what action, with what information, at what time, using what tool and under what conditions.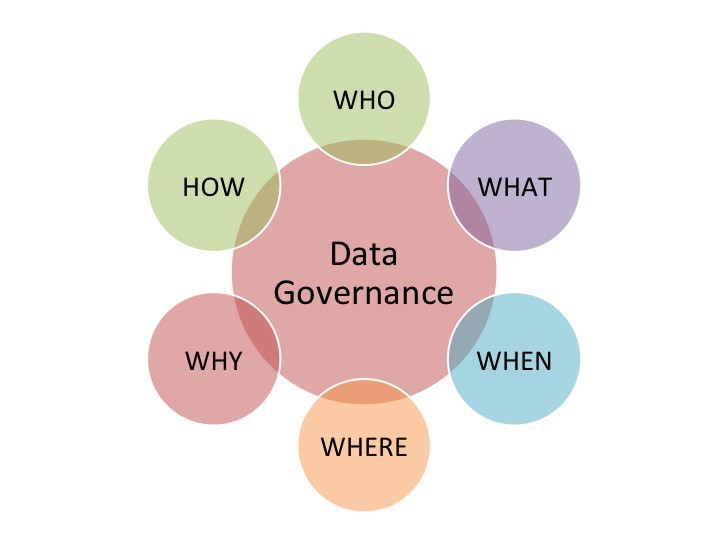 While Data Governance has many flavors (Data integration, security, etc…), the goals are pretty universal and aim into better decision-making, reduction in operations, protection of assets, defining systematic approach for everyone to follow, standardization, transparency, reduction of costs and increasing value (most important, no?). Having these goals lead to a set of principles to help stakeholders unite to resolve the types of data-related conflicts and issues.
These principles are "participated" by practicing them, exhibited so the hows and whens are clear to everyone and properly defined.
The lifecycle of data governance is pretty much straightforward, it requires some focus and discipline in the beginning in order to increase value/revenue, make things less complex, manage costs and eliminate vulnerabilities through compliance, security and privacy.
Without going deeper into more data governance world, let me jump into "Data Governance for Data Integration", one of data governance's main focus areas. I'll be telling you shortly some of the best-of-breed tools to help you achieve successful data governance for data integration.
Data Governance for Data Integration
Data Integration, generally speaking, is about moving data, transforming it and cleansing it. When data governance is being implemented, it comes in conjunction with such activities of data acquisition, development, etc…
With such implementation of data governance, it shall ensure data consistency, support different organizational standards and policies, metadata, filling the gap by being a bridge to solve challenges and apply roles, rights and privileges. It doesn't end there, as data integration is the centric point between different systems (and technologies) in organization, it builds the right foundation for other systems such as BI and Analytics. It integrates, or should, in real-time with live systems to facilitate different services such as validation, correction and reporting.
While data governance is universal, its data integration "flavor" has certain characteristics. Those I've collected from different data governance frameworks, in addition to personally experienced ones:
As you see, we've got different aspects floating around "Data Integration Governance". Such a system should insure integrity, standardization and quality. It should be able to control, define roles and accountabilities. It has to allow for auditing and traceability. And finally, it should automate processes and make them reusable.
We're looking at a complete system which will help us in reducing costs, increasing efficiency, being heterogeneous, future-ready AND ultimately not only return the investment we'd put, but also increase it.
The first phases of data governance lifecycle are the preparation, plan and design. This is where you need to make your selection of the technology and tools which will help achieve your goals. Remember the data governance goals, those you should comply with to be on the right path and have a successful, long-term, accomplishment. At Oracle, we have a complete portfolio with different products that interact organically to help you implement data governance.
Oracle Data Integration Solutions
Briefly, a set of products with various capabilities that are built around common business goals: reducing total cost of ownership, increasing return of investment, and being future-ready.
Oracle Data Integration Solutions (DIS) are heterogeneous and future-ready solutions. Their capabilities, while they exceed within Oracle world, are set high to reach other technologies and integrate with them. They are built to fill the gap between your legacy systems, current and future ones (cloud and big data). Having that said, it's critical for any data governance system being implemented to have consideration for new technologies AND apply the same principles when it comes to dealing with them (security, automation, metadata, etc…).
I won't go into the details of each product here, however, it's worth mentioning that Oracle's DIS portfolio comply with any data governance framework and in fact is a key core factor for its success. DIS helps you implement different rules, policies, control processes, automate them, manage metadata, ensure data quality and much more. With different functionalities such as real-time data movement, bulk transformation, deduplication, cleansing and data lineage analysis, you'll always be confident of the way you're growing and moving forward, being ready by having the right foundation. Those products are not only "integration" heros, they are key part of data governance implementation, and they do fully comply with data governance principles, so you won't have to worry about having those in place. While some of those products are "data governance" concentrated (such as Oracle Enterprise Metadata Management and Oracle Enterprise Data Quality), I do personally believe the rest contribute/participate in the data governance implementation AND fully comply with data governance principles and goals on many levels (security, accountabilities, automation, etc…).
For instant updates and interesting posts, you may want to follow Oracle Data Integration Solutions on Twitter @OracleDI.